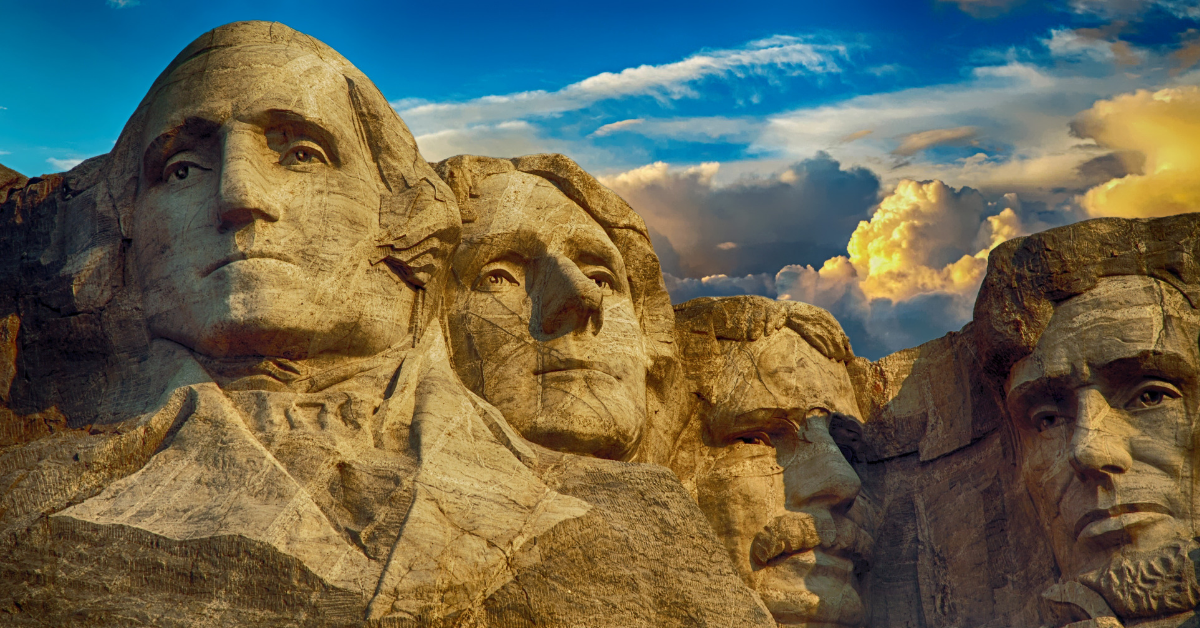 In the United States, on the third Monday in February, we take the time to recognize all the Presidents who have served our country. There is a slew of internet resources out there you can use for your studies. Here are some free resources we found that we thought might be helpful in your classroom.
We also created free President information pages for you to use that your students can fill out while learning about the presidents. You can get them here.
General Information:
The History Channel: Presidents Day – information about the origin and history of Presidents' Day
The Miller Center: U.S. Presidents – one of my favorites, this easy to navigate site provides all kinds of information about each President
PresidentsUSA.net – in addition to gathered and arranged links to other websites with information about the Presidents, this site provides Presidential interesting related subject lists such pets, memorabilia, quotes, cabinet information, fast facts and a whole lot more
The White House: Presidents – this government website provides mini biographies of all the Presidents. Visitors can use the menu accessed on the left hand of the screen to also learn about the First Ladies, the White House grounds, as well as how our government works.
Scholastic Timeline Guide to the U.S. Presidents – quick facts and highlights about the Presidents
Ducksters: Biography - United States Presidents – biographies and information about the Presidents for elementary students
Pictures of the Presidents:
Library of Congress: Free to Use and Reuse: Presidential Portraits – downloadable images to use for reports, projects and more
The White House Historical Association: Presidential Portraits – a gallery of paintings of the Presidents from Washington to George W. Bush. (President Obama and President Trump are included as photographs and not paintings)
Language Arts:
Journal Buddies: 53 Presidents' Day Writing Ideas for Kids – get the creative writing juices going with these ideas
Surfnetkids: How to Spell Presidents' Day – quick lesson explaining the spelling variations of "Presidents' Day"
Email the President or write a letter and mail to:
The President of the USA
The White House
1600 Pennsylvania Ave. NW
Washington, DC 20500
Science:
Explorit Science Center: Presidents Day Science with Pennies – learn about chemical reactions with this experiment
We Are Teachers: President's Day Surface Tension Experiment – a simple activity using coins to explore surface tension
Worksheets, Coloring Pages and other Printables:
Apples4theTeacher.com: Presidents Worksheets – a treasure trove of learning games, activities and printable worksheets sorted by president
Crayola: US Presidents – Printable pages of some of the Presidents for your student to color
A to Z Teacher Stuff: United States Presidents Coloring Pages – More coloring pages to download, print and color
Paper Toys: Paper White House Model – printable color model to cut out and assemble
123Homeschool4Me: Presidents Day Printable Mini Unit – 44-page activity book includes copywork of Presidential quotations, notebooking pages, activities and more
Additional Resources:
American History: From Revolution to Reconstruction and Beyond Presidents – texts of the State of the Union speeches and more
NEA: Presidents' Day Activities – lesson plans, downloads, games and quizzes sorted by grade levels
The American Presidency Project – This was our favorite website when we were studying the Presidents. Here you will find presidential documents as well as audios and videos.
As always, please preview any of these links for suitability for your family.