One of the many reasons I adore the homeschooling life is because of the freedom and flexibility of providing your child with a variety of opportunities and experiences.
In addition to all the core subjects, my 10-year-old is going to have some pretty incredible opportunities through elective classes in our homeschool routine this year. Her pastor-dad will be taking her through an apologetics course, and she joined a local birding club for monthly excursions. Through our co-op, she'll be enjoying weekly LEGO and art classes. We have plans to do a few seasonal electives, ranging in scope from a course in coding to one analyzing the artistic choices in Hamilton: An American Musical. Piano practice is part of our daily routine, and we incorporate loads of music appreciation and exploration into our other subjects and outings.
Why do electives matter in your homeschool routine?
• Electives give you a chance to instill your family's values in your child. We are people of faith, and so including an element of Bible study into our routine shows my daughter that we value our faith. Learning to play the piano and dedicating time to that skill every day shows her that music holds an important place in our family life.
• Electives give your child a chance to explore his or her interests. I've never really been particularly interested in birds and my eyes glaze over the second I start reading anything about coding. However, my daughter loves both things and it's a privilege to support her unique interests. As she explores, she will also be able to better identify where her strengths lie and what type of career path she might be interested in pursuing one day.
• Electives can boost your child's confidence. Not every student is going to love and excel in history or language arts. That's okay! While, of course, there are things that must be learned when it comes to academic subjects, electives can take your student outside of that. A child who struggles with the tedium of math might feel excited about learning to play the drums. A student who feels like a failure at writing might feel successful and confident when playing a sport.
• Electives play a role in personal development. Self-expression through an art or photography elective gives your student a creative outlet. Learning to build in time for regular Bible study or time to practice speaking a second language teaches self-discipline. Continuing to practice a difficult piece at the piano in order to master it for a recital supports perseverance. These are important life skills for your child to develop in order to become a healthy and well-rounded individual.
• Electives teach your child to notice and appreciate the world around him. Though I'm a piano teacher, I don't teach my daughter to play music because I think she is going to be the next Mozart. While learning an instrument also has many real and positive cognitive benefits, that's not even why I teach her music either. I teach her music for music's sake. I want her to know and appreciate the importance of music making. I believe her life will be richer for it and that she will have greater appreciation for the ways music is woven into our society and culture.
As you set up your child's homeschool schedule this year, I encourage you to consider areas and subjects that your family values as well as your child's unique personality and interests. Allow these to guide you towards electives that will enrich and enhance your child's life.
---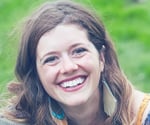 Carly Seifert is a mom of two and the creator of Busy Kids Do Piano, an online piano lesson program for children.
For the month of July (2019), enjoy introductory pricing at the Co-op with 60% savings on a Lifetime Members on Busy Kids Do Piano. This lifetime online course is normally available only a few times a year at Busy Kids Do Piano so now is the time to take a look HERE!